Lunch
Menu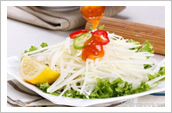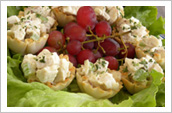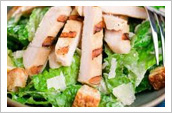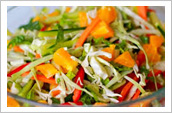 Salads & Appetizers
Unlimited Salad Bar 12.95
Soup Of The Day (Bowl) 5.95
Caesar Salad 9.95
Add Grilled Chicken 11.95
Greek Salad 10.95
Add Grilled Chicken 12.95
Oriental Chicken Salad 13.95
Teriyaki Chicken, Mandarin Oranges, Dried Cranberries, Sliced Almonds, and Oriental Noodles served with a Sesame Ginger Dressing over Field Greens.
Chicken Wings 11.95
8 Wings Your Choice of Hot, Mild, Honey BBQ, or Thai Chili.
Shrimp Cocktail 13.95
Homemade Mozzarella Sticks 10.95
Baked Clams 11.95
Fried Calamari 12.95
Served with HOT or Mild Sauce.
Zuppa Di Mussels 12.95
Served in a Brodino Plum Tomato and Garlic Sauce.
*Clams On The Half Shell
Dozen 12.95
Wraps & Sandwiches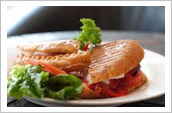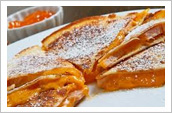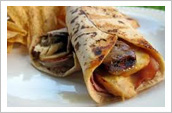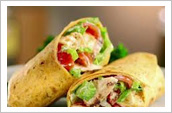 Add Salad Bar 5.95
Served with lettuce, tomato, cole slaw and a pickle. Choice of sweet roll or whole wheat wrap.
First Cut Pastrami Brisket
With Swiss and Mustard. 13.95
Turkey
With Swiss and Mayo. 11.95
Grilled Chicken
With Red Onion and Balsamic Vinegar. 11.95
Fried Tilapia
With Lettuce, Tomatoes and Tartar Sauce. 13.95
Grilled Chicken Caesar Wrap 11.95
From The Grill
Add Salad Bar

5.95

* La Casa Burger   12.95
Served with french fries, lettuce, tomato, onion, cole slaw and a pickle.
Add American Cheese $0.75
Add Bacon $0.75
Pasta Entrees
Salad Bar Included.
Pasta Primavera 16.95
Shaved Vegetables, Broccoli and Roasted Red Peppers with Garlic & Oil Over Whole Wheat Penne Pasta.
Penne Erika 16.95
Pan-seared Chicken in a Pink Tomato Cream Sauce Tossed with Spinach and Fresh Mozzarella Cheese.
Penne Alla Vodka 16.95
Sautéed with Prosciutto, Bacon and Onion in a Creamy Vodka Sauce.
Penne Diana 19.95
Sautéed Chicken and Baby Shrimp in a Sundried Tomato Pesto Sauce.
Baked Italian Entrees
Salad Bar Included. Choice of Spaghetti, Penne, or Linguini
Eggplant Parmigiana 14.95
Chicken Cutlet Parmigiana 15.95
Veal Parmigiana 19.95
Jumbo Shrimp Parmigiana 20.95
4 Shrimp, Golden Fried and Served with Marinara Sauce.
*Cooked to order.  Consuming raw or undercooked meat, fish, shellfish, or fresh eggs may
increase your risk of food-borne illness, especially if you have certain medical conditions.
Chicken Entrees
Salad Bar Included.
Chicken Francaise 15.95
Lightly Battered in Egg and Sautéed in Lemon, Butter and White Wine Sauce. Served with Potatoes & Vegetables.
Chicken Marsala 15.95
Sautéed with Mushrooms and Procuito in a Brown Marsala Wine Sauce. Served with Potatoes & Vegetables.
Chicken Cardinale 15.95
Sautéed with Mushrooms in Butter and Topped with Sliced Tomato, Mozzarella Cheese and Pimento, Served in a Creamy Pink Sauce, with Potatoes & Vegetables.
Chicken Bruschetta 15.95
Fried Chicken Cutlet Topped with Diced Tomato, Fresh Mozzarella, Basil, and Italian Vinaigrette
Seafood Entrées
Salad Bar Included.
Clam Sauce 17.95
Red/White over Linguini.
Shrimp Fra Diavolo 21.95
Jumbo Shrimp sautéed with Garlic in a Mild to HOT Marinara Sauce.
Mussels Marinara 16.95
Linguini Alla Bari 19.95
Shrimp, Scallops, Clams and Calamari Rings Sautéed with Diced Tomato, Roasted Red Pepper and Basil. Served in a Seafood Stock with Roasted Garlic.
Seafood Bouillabaisse 19.95
Shrimp, Scallops, Mussels and Clams Steamed in a Light Tomato Seafood Stock.

La Casa "Kid's Stuff"
For Kids 12 and Under, ONLY.
Chicken Cutlet Parmigiana 9.95
Chicken Fingers & Fries 8.95
Spaghetti with Tomato or Butter Sauce 7.95
From The Sandbar
Soft Drinks
**Refills Not Included.**
Large 2.50 Pitcher 7.50

Beer On Tap
Ask your server for our variety of tap beers!
Domestic Pint 5.00 Pitcher 16.95
Specialty Pint 7.00 Pitcher 22.95
Bottled Beer
Domestic 5.00 Budweiser, Coors Light, Michelob Ultra, O'Doul's
Specialty 6.00 Amstel Light, Corona, Corona Light, Heineken, Heineken Light
Coffee Drinks
Coffee, Tea 2.50
Espresso  3.50
Cappuccino 4.95
Specialty Coffees 7.00
There is a plate charge of $10.95 to share a meal, no exceptions.
Menu items are subject to change. 18% gratuity added to parties of 6 or more.